FASHION DESIGN
W!tches Fashion Concept
W!TCHES is a unisex fashion concept and a call for creative self-expression.
Inspired by the 80's New Wave androgynous icons, the label proposes bold pieces that flirt with excentricity and unexpected materials juxtapositions.
This collection's theme draws inspiration from the cult film Suspiria. The vivid cinematography and rainy ambiance influenced both the color palette and the choice of light-reflecting materials as patent leather, velvet and satin.
The pieces were developped using multiple techniques, from flat pattern making to draping, according to each style's needs. All patterns and final prototypes were made by the designer.
The branding design can be viewed
here
.
Roles:
creative direction, design, pattern making and construction of all garments.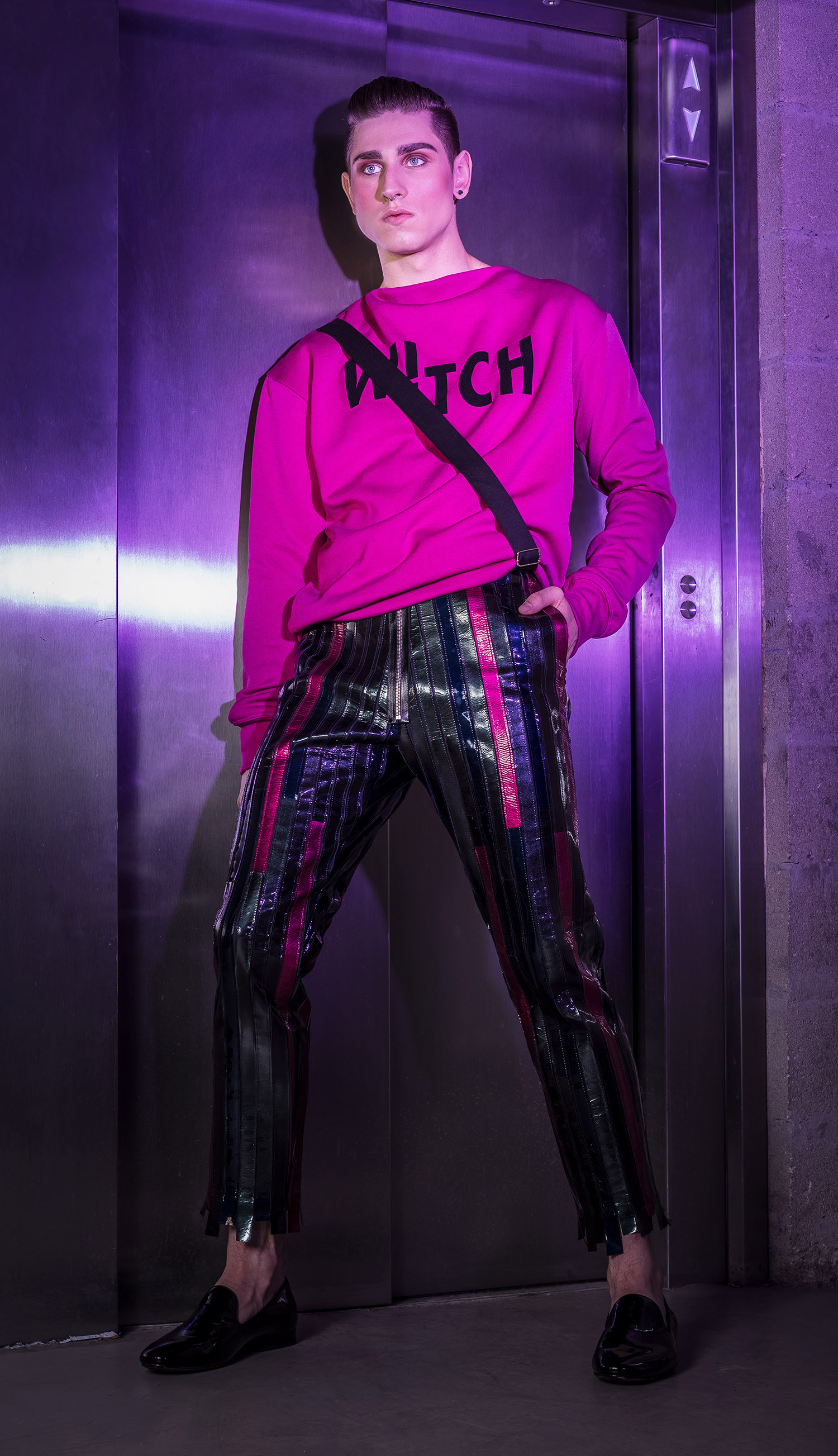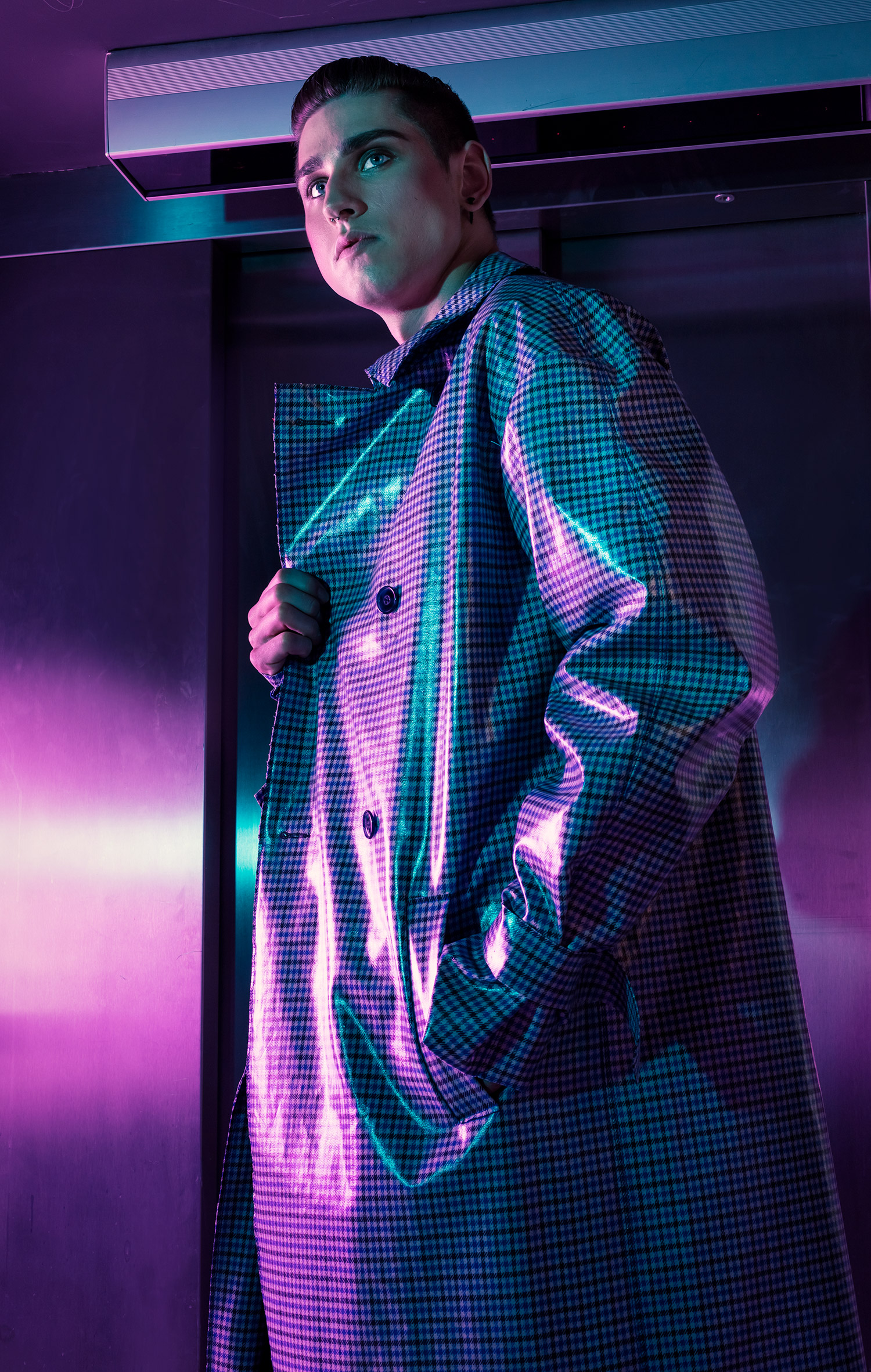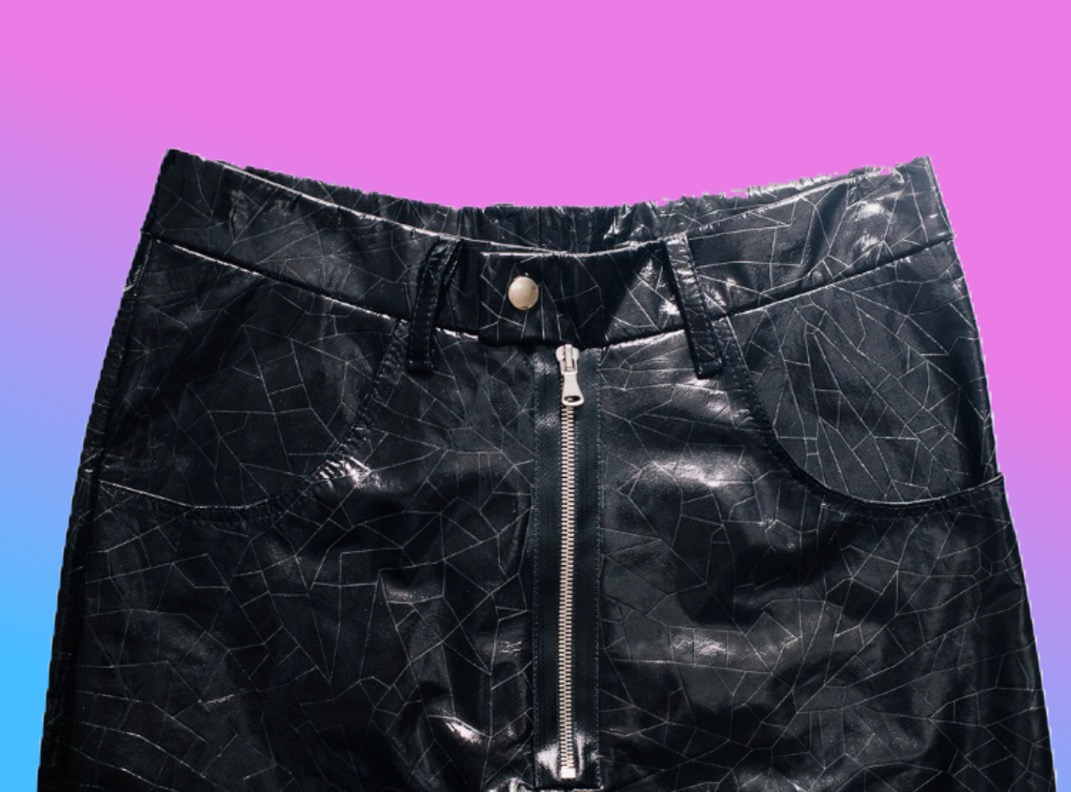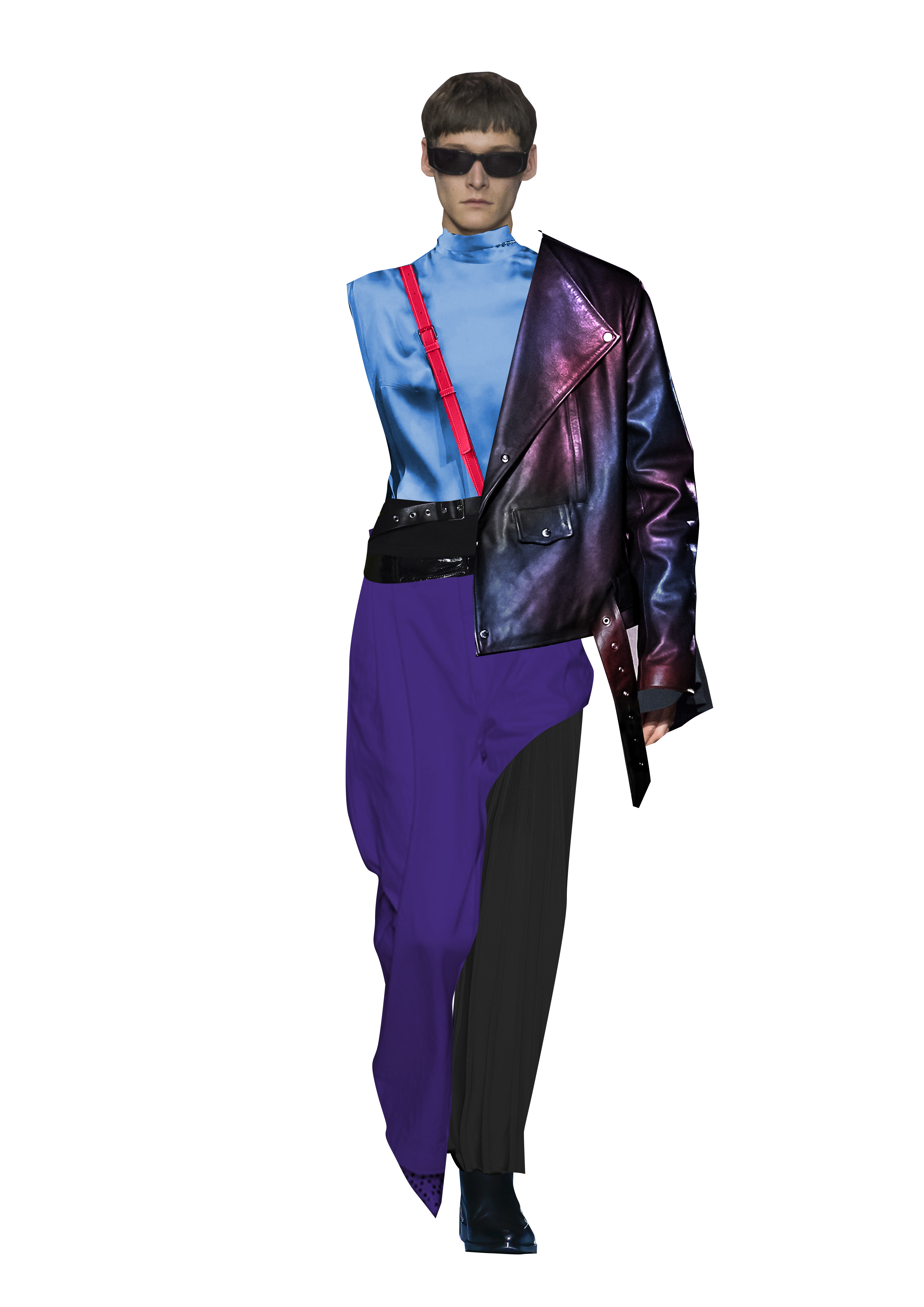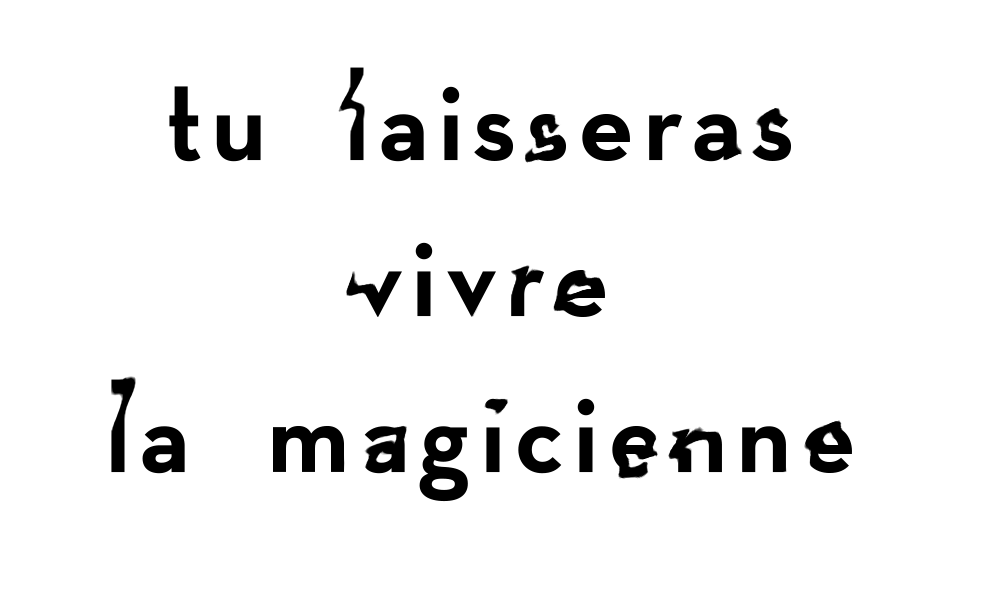 MENSWEAR DESIGN
Homecore
I worked for Homecore, a Parisian contemporary menswear brand in the design and developmet of their Spring-Summer 2020, Autumn-Winter 2021, Spring-Summer 2021 collections.

❤



Photos from the Autumn/Winter 2020/21 collection, diffused in January 2020.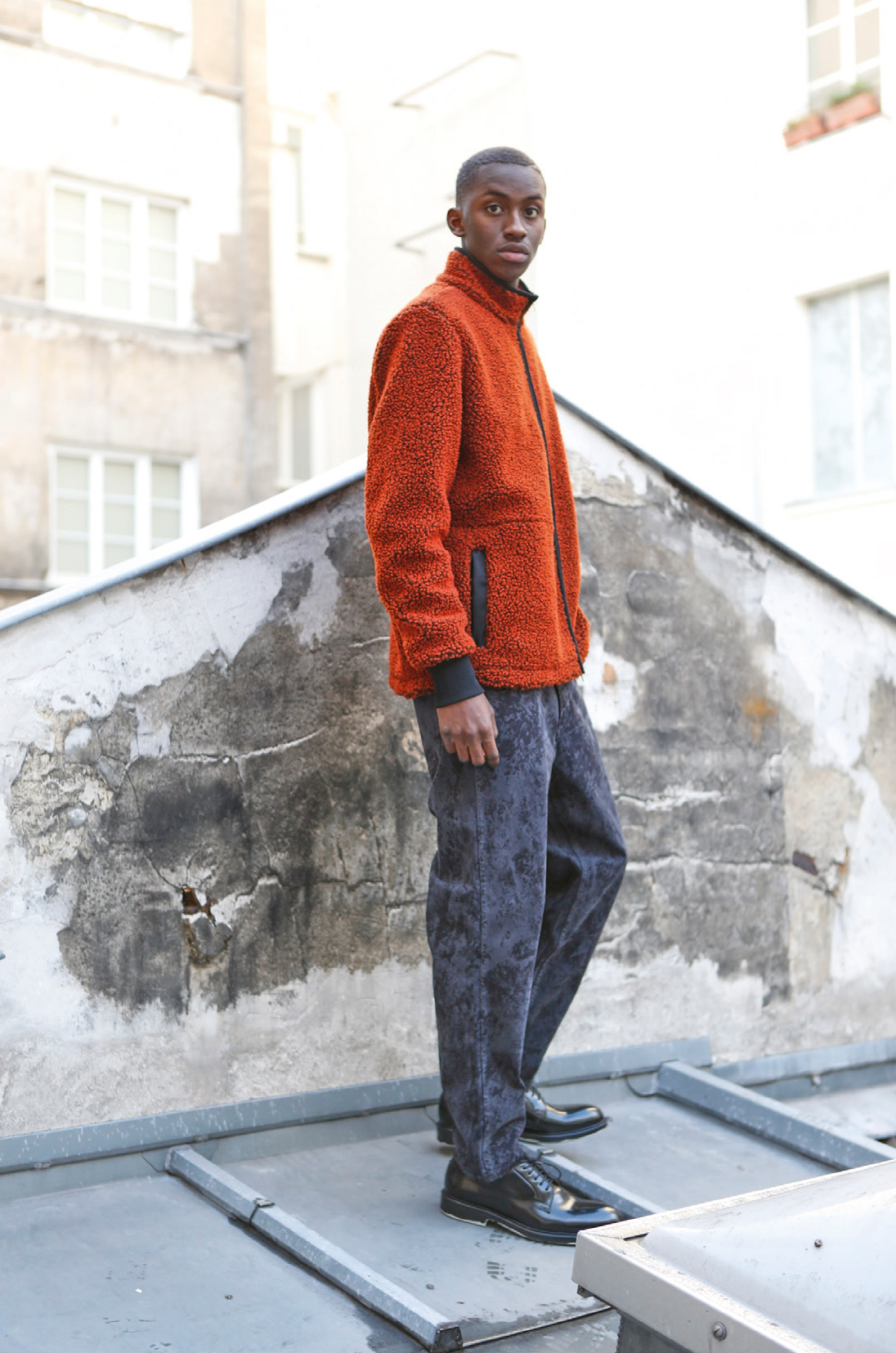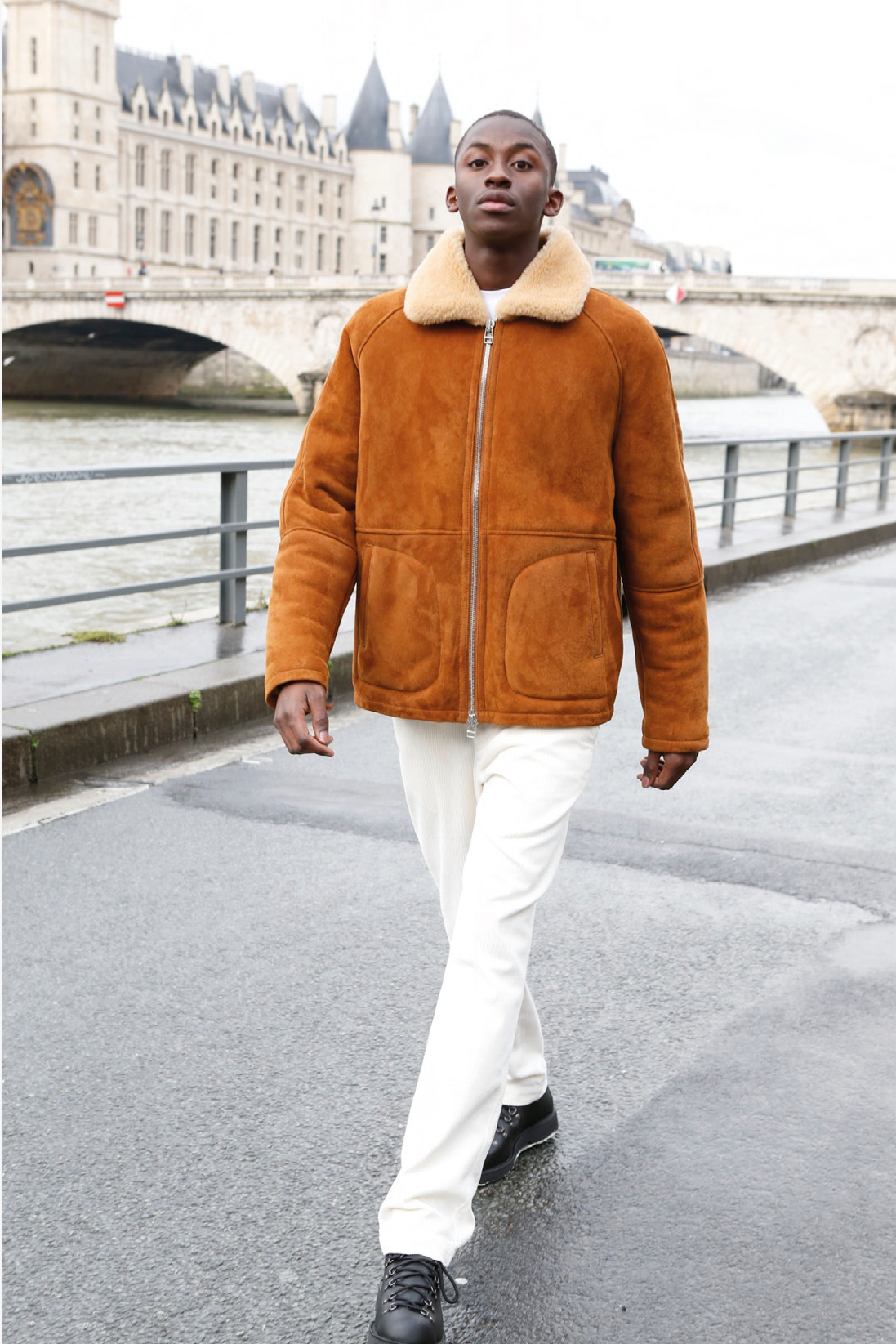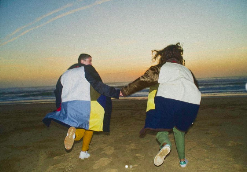 WOMENSWEAR DESIGN

A NYC Fashion
Brand

In 2013, I launched a contemporary womenswear line in New York, inspired by the city's lifestyle.
Following an intuitive process, I repurposed my art direction skills and inspirations to design wearable pieces.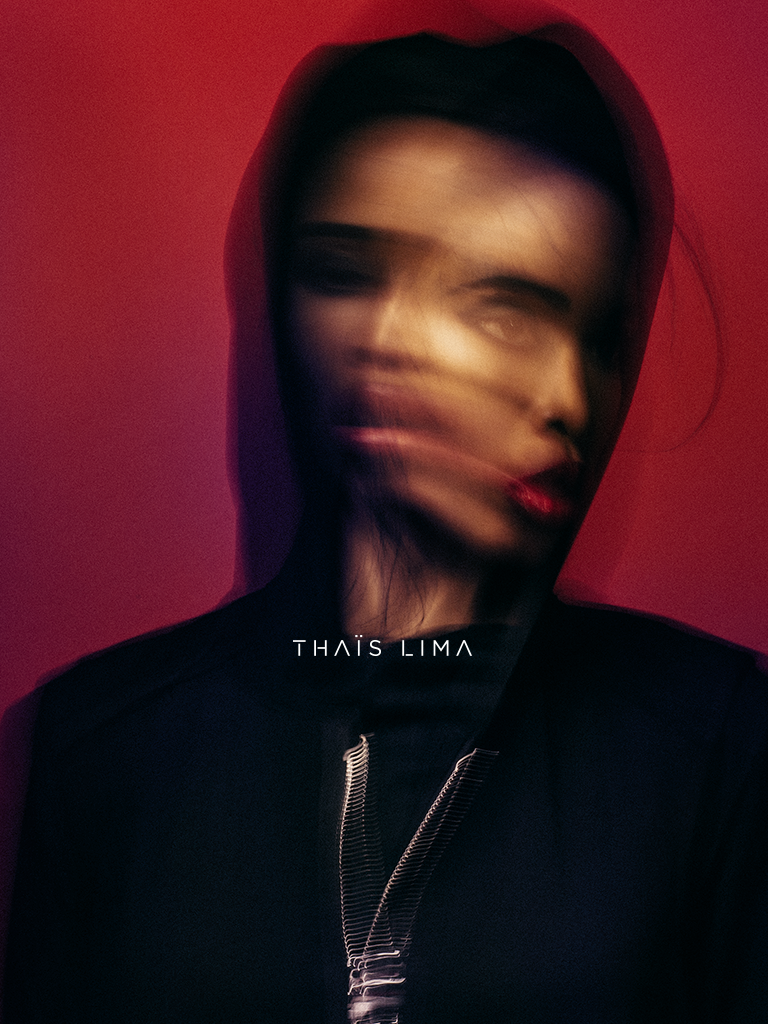 Fall/Winter 2014 Cover
Photos: Rodrigo Maltchique
During 3 years of what became a completely immersive experience, I designed every garment, fabric print, label and look book.
As my personal style evolved, I became increasingly interested in gender-neutral fashion and started adding unisex pieces into my collections.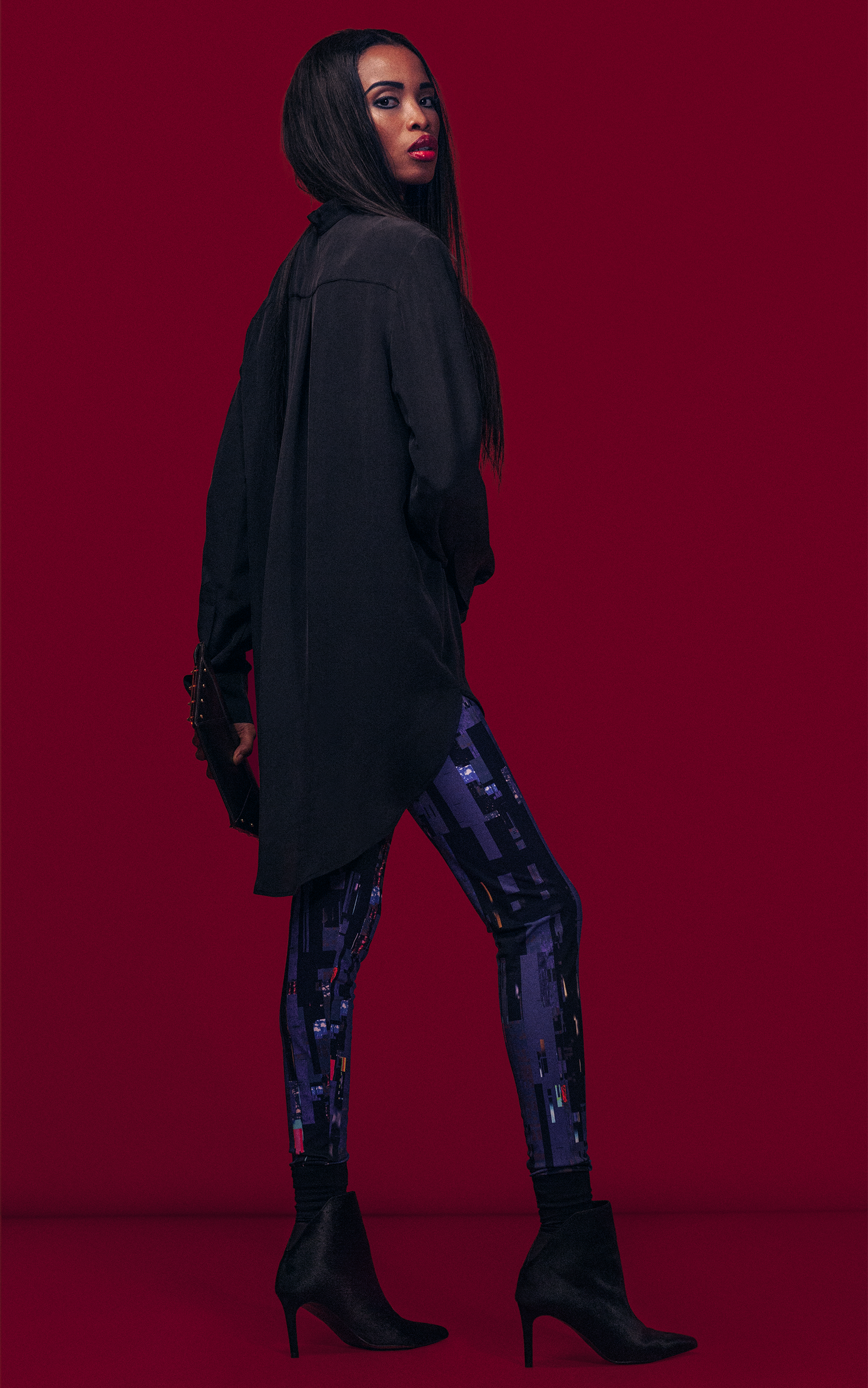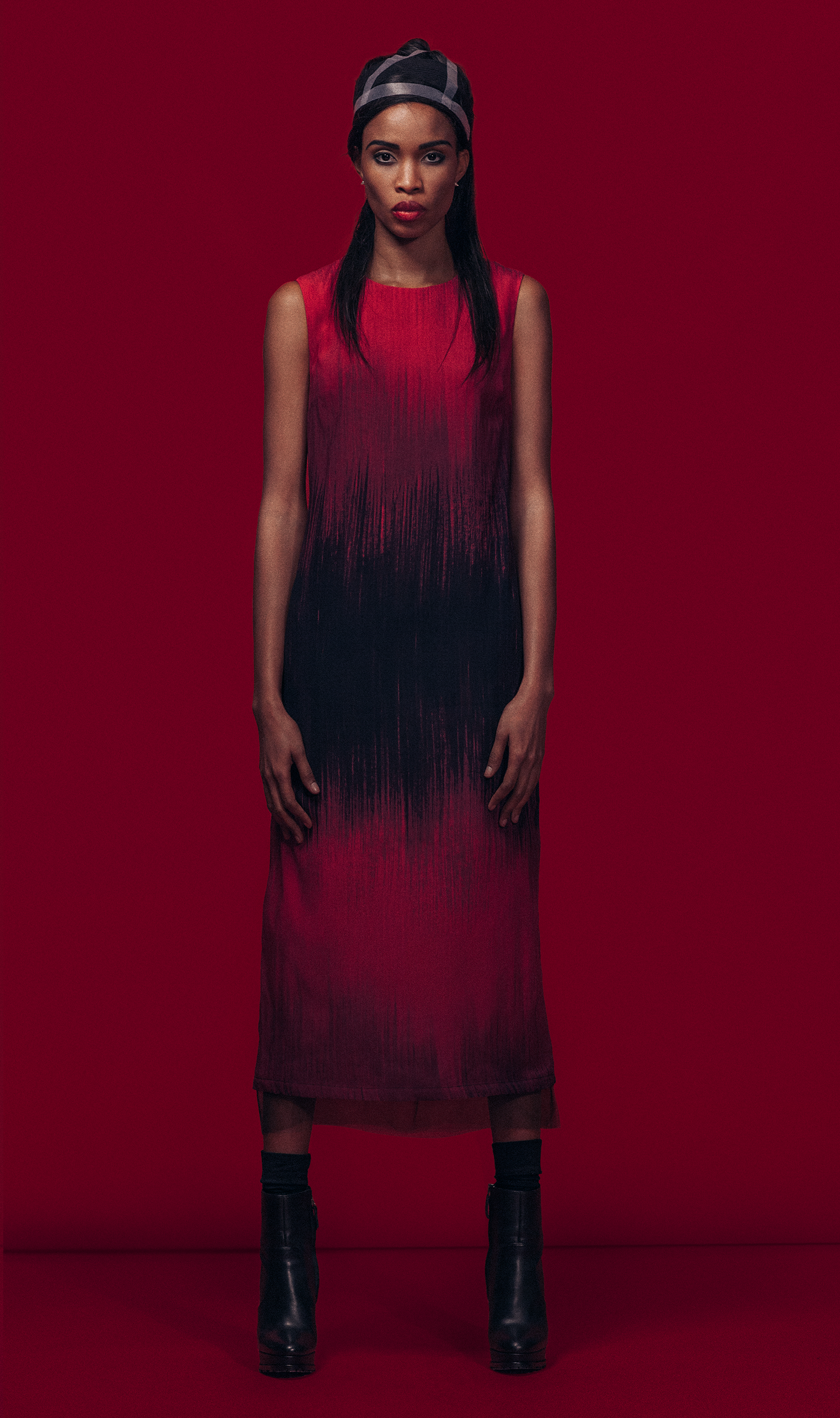 _2015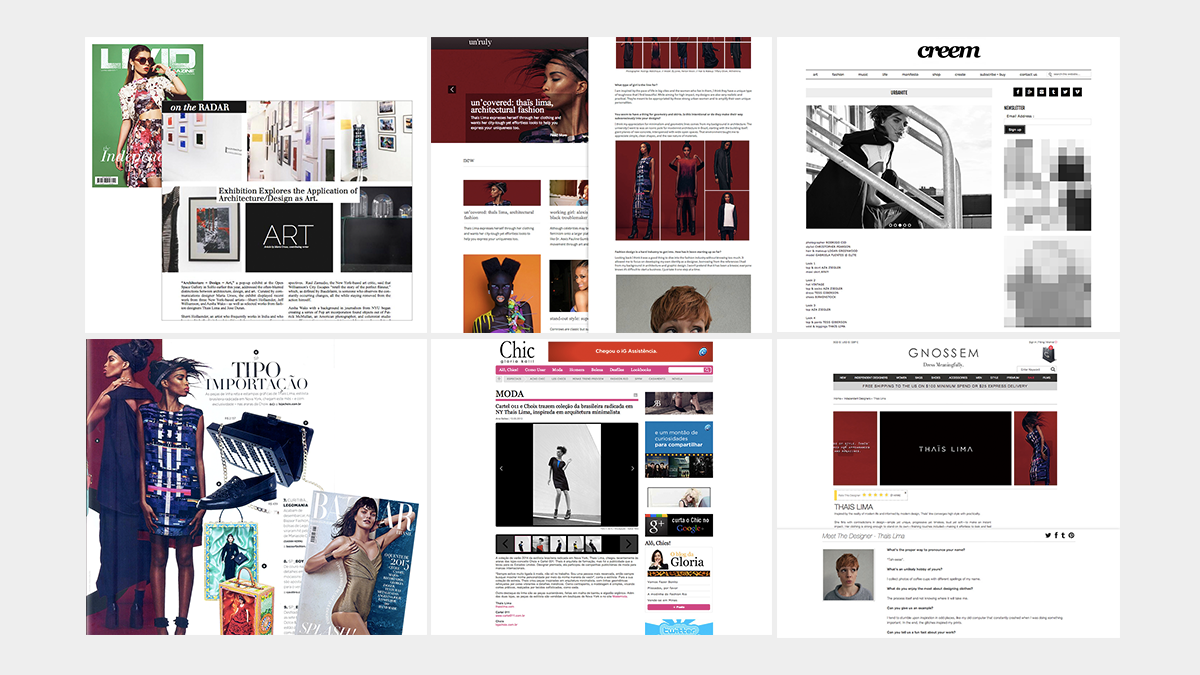 TEXTILE, GRAPHIC DESIGN

Prints & Materials

My graphic design background has naturally evolved into textile design. Exploring various materials and printing techniques, I discovered ways to add dimension to garments.
To create the Paint print (shown here), I worked with ink on paper until I achieved the desired motion and finished it digitally.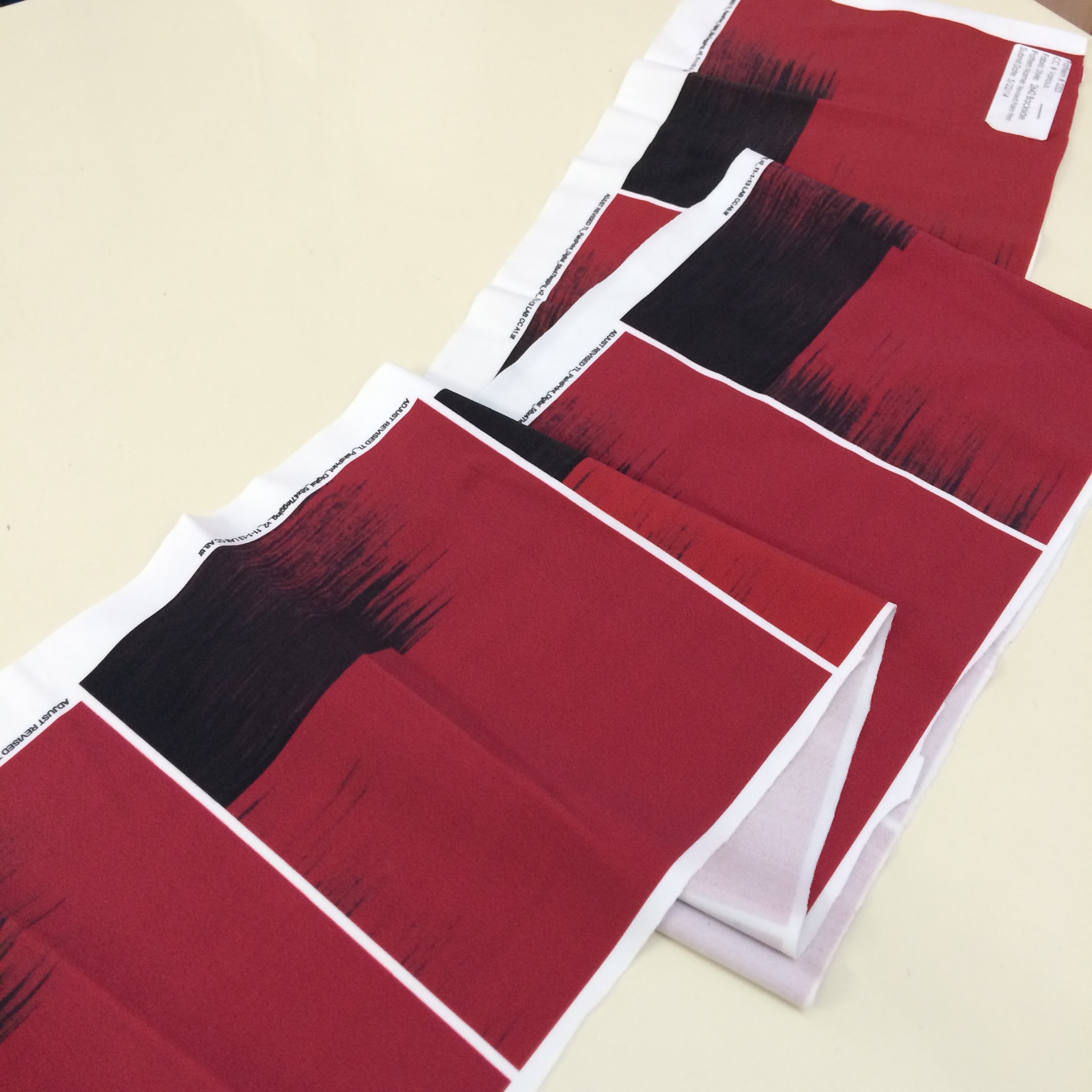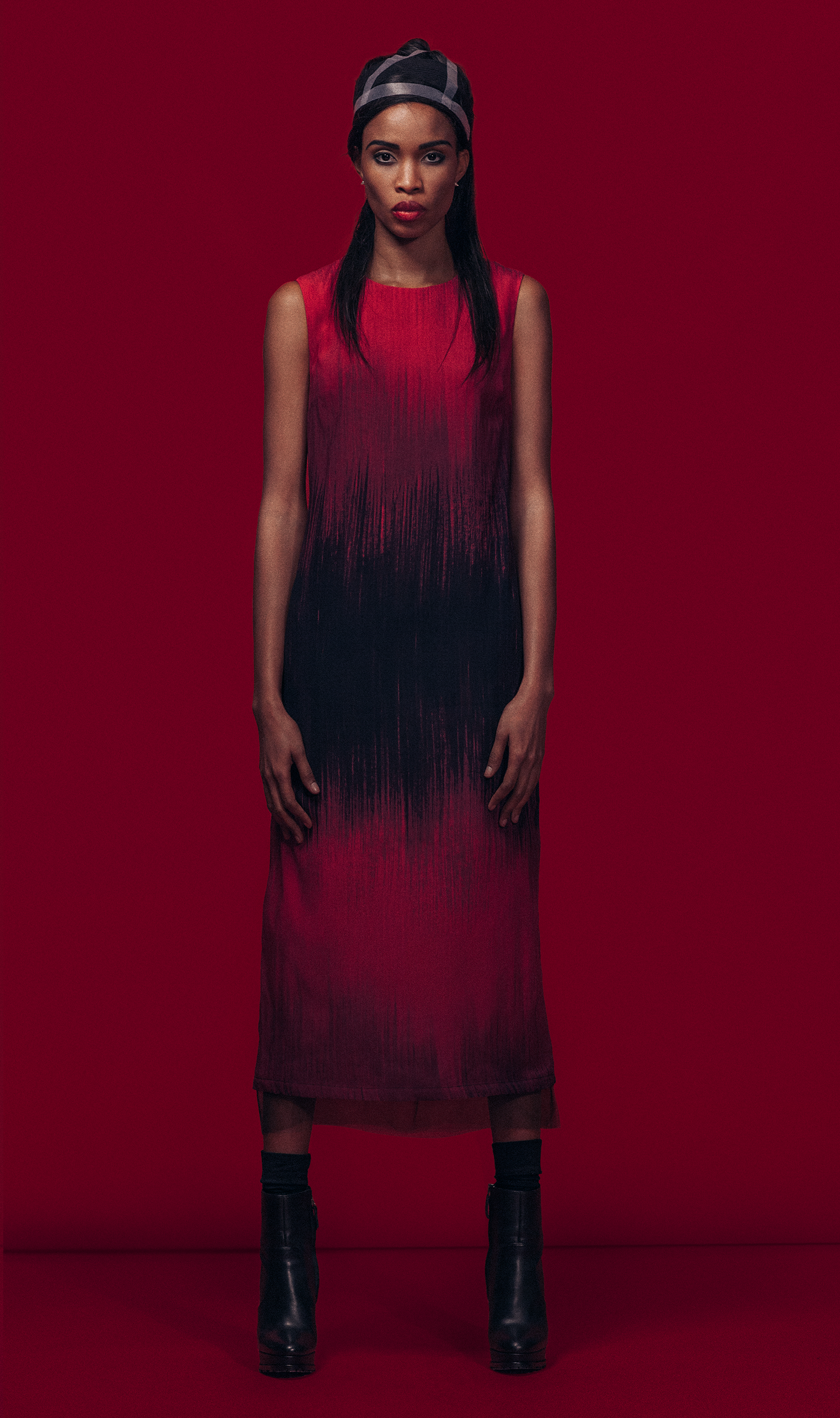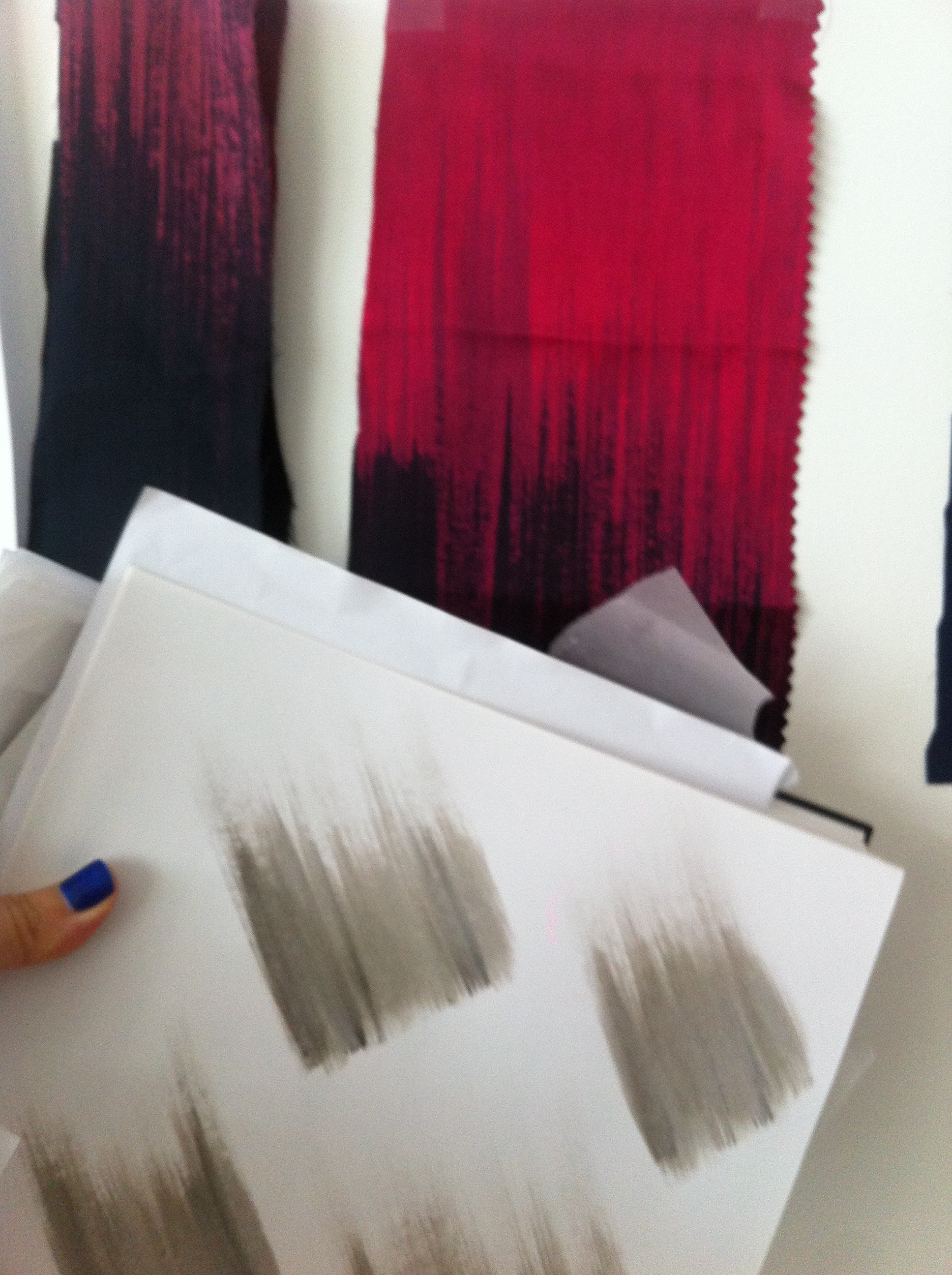 I designed the Glitch print by meticulously painting, cutting and pasting elements from glitch error screenshots, a very minucious process, like digital embroidery.




A series of black and white prints created for the Spring/Summer 2015 Thaïs Lima NYC collection.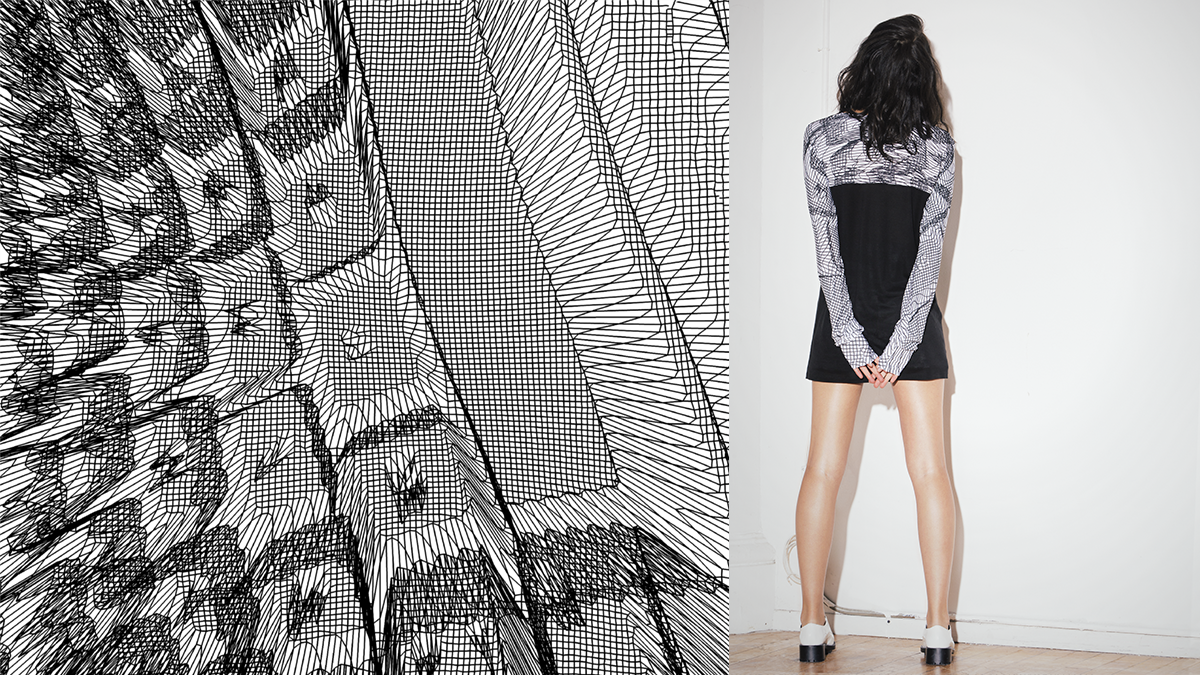 _A purposeful print overload

Intended for mixing and matching, these prints interconnect through their accent colors and details.





_Beauty on the inside: printed linings

Created for the W!TCHES collection, a custom printed lining adds a pleasant surprise.

_Working With Leather

Exploring other ways to interpret a print, using leather application over fabric and laser engraving.



GRAPHIC DESIGN
W!tches
Brand Identity
W!TCHES
est un concept de marque inclusif, inspiré par le New Wave des années 80, un mouvement marqué par l'extravagance et l'androginie.
Le dessin du logo évoque un cri de libération, renforcé par le slogan "Tu laisseras vivre la magicienne".
_Labeling
Des couleurs vives et des matières brillantes accentuent l'esprit New Wave :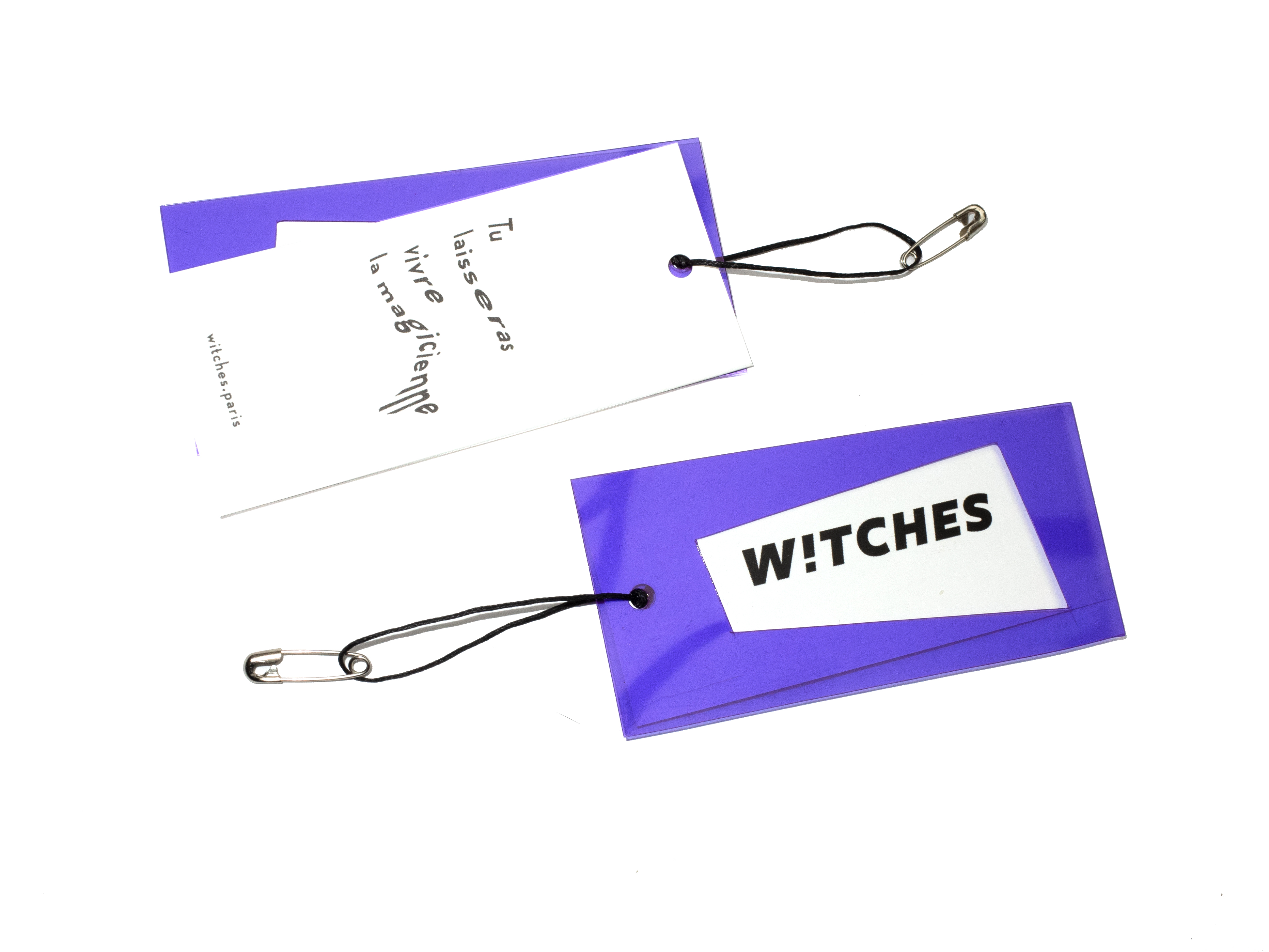 _Promotion

Plaquettes pour distribuition au showroom.