A restaurant based in Baton Rouge, Louisiana, specialized in tartes flambées:
a type of flatbread pizza (although it's not pizza, this is the easiest way to explain it), typical from the Alsace-Lorraine
region, in France.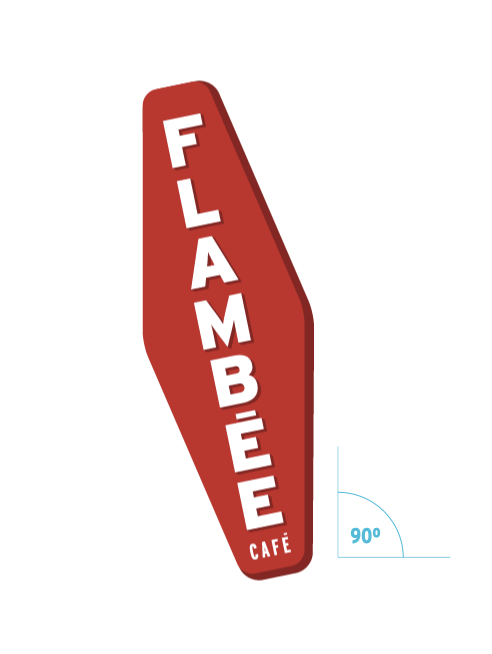 The brand identity has a lighthearted, cheeky mood, using well-known French references. The main mark was based upon the classic café tabac sign, applied alone or as a collage element, over black and white, old style photography.
The cheeky phrase "Il ne faut pas jouer avec le feu" (You must not play with fire) was used on delivery boxes and other communication materials, including a neon sign right above the wood-fired oven.
"Il ne faut
pas jouer avec le feu."